Ispringen lands the coup – Ringer legend Alexander Leipold is the new coach
Ispringen lands the coup – Ringer legend Alexander Leipold is the new coach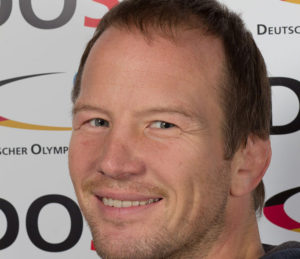 A few months before the start of the German Wrestling League, the Ispringer team made a sensational commitment. Alexander Leipold, one of the most successful and well-known German wrestlers of all time, will be the coach on the mat for the coming season in Ispringen.
"We are happy and proud that we have succeeded in convincing Alexander Leipold of our path," said the head of Ispringen's wrestlers, Werner Koch, about his coup. Alexander Leipold, two-time world champion and four-time European champion, did his diploma to work as a coach after his active time as a wrestler and was inter alia national junior coach and national coach in freestyle.
Leipold, winner of the Federal Cross of Merit, is looking forward to the new task. "It's great to be able to design the ambitious project of the German Wrestling in Ispringen. Being able to pass on my knowledge to other athletes has always been a concern to me. Being able to do this at one of the top spots of German wrestling is a great challenge that I like to accept, "said the former top athlete and multiple wrestler of the year.
"The German Wrestling League is proud to be able to present the face of German wrestling in its debut season to the wrestling fans with public favorite Alexander Leipold! This shows that the DRL is on the right track. We wish Alexander Leipold much success with his new assignment, "adds DRL Managing Director Markus Scheu.